Our week-long course is a complete program where diverse courses complement each other. Each day is intense and educational (and fun) from morning until night, and filled with flute lectures, workshops, and performances that span classical, contemporary and other styles. We have fun but we take our learning seriously as each of our teachers brings a unique perspective and method, a unique story. Being immersed in this idea of diversity in flute playing makes us grow as flutists, regardless of style. What you see, hear and learn in this program can very well be a life changing experience for many, a defining moment for a person as a musician and an artist.
All student performances and masterclasses will be accompanied by our official CFA piano-accompanists
We will practice, play and perform at the beautiful Zorin Dom city theatre in Karlovac. Also planned are short excursions to beautiful local natural locations, that we will use to socialize, share stories and be inspired.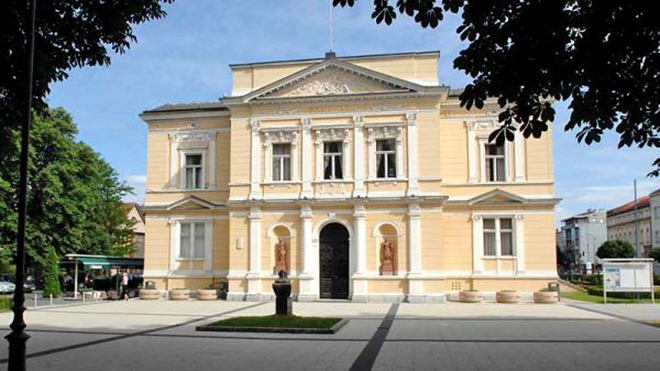 Zorin dom, Karlovac, Croatia
Accommodation
Accommodation for all our students and teachers is organized at Hotel Carlstadt http://carlstadt.hr/hr and food (three meals per day) for the entire week's stay is provided as part of the program. Hotel Carlstadt is a nice three-star hotel 2-minute walking distance from the theater.
For individuals with special dietary requirements, please contact us at croatiafluteacademy@gmail.com.
Croatia Flute Academy 2023 Tuition
Please fill out the pre-registration form below or send an email to croatiafluteacademy@gmail.com for tution information.
CONTACT US IMMEDIATELY FOR A DISCOUNTED TUITION OPTION
Tuition includes the following:
Full access to all workshops, clinics, masterclasses, performances, concerts and lessons
Full access to practice rooms
Croatia Flute Academy DIPLOMA of Completion signed by some of the most prestigious flutists and educators in the world
Accommodation and food (three meals per day) for the entire stay in Karlovac provided by the City Theatre.